Welcome to America's Great Christian Network Serving Over Two Million People in Eastern Washington State, Northern Idaho, and Northeastern Oregon and Around The World
---
We Thank God For You as you have made it possible for thousands of souls to come to the Lord through the teaching you make possible on ACN!
810 Club Programming Bulletin
Many of you have contacted us this week asking for the phone numbers for Dr. Neal Levin that offered a free sample of Krill Oil 50 Plus and Kris Killum who offered a free bottle of Green Tea CR.
Both appeared on special health and wellness programs this week on ACN at 8:30am.
Dr. Neal Levin shared clinical results for Krill Oil, including joint improvement and 28% more comfortable memory function. His phone number for the free bottle is 1 800 500 1841.
Kris Killum indicated that his Green Tea formula also contained resveratrol and curcumin. Resveratrol is one of the benefits of drinking red wine but as Kris pointed out, many do not want the alcohol. The toll free phone number for a free bottle of the Green Tea CR is 1 800 313 7873.
Since these programs were aired at 8:30 when many of you were in your car, you could not write down the phone number and asked us to share them. Since they are not charging for the sample of the supplements, expect to at least pay the shipping charge.
NEW ACN AFFILIATES: The Lord is touching hearts and moving Christians to action because He seems to be preparing us for a true revival. Knowing that the more places ACN is heard on the AM and FM radio dials, the more souls are reached with His Word; He has made possible a new spot on the FM band in Central Washington for KTBI-FM.
He recently provided an increase in coverage in Spokane for KTW 96.5 FM. He has also provided a spot on the FM band in Yakima for KYAK-FM.
Needless to say, the construction of these new stations is expensive. Your 810 Club wants to raise a large portion of the needed revenue. You Golden Circle 100 a month members and you Silver Circle 50 a month members have been a tremendous help.
However, we need, before the end of this month, to raise at least $10,000.00. If each of you will do something now, it will allow us to help make possible the ordering of the transmitters and antennas for the new stations.
God is richly blessing the ACN ministry. Please read your April newsletter carefully and pray what the Lord would have you to do.
---
The divorce rate among Christians is almost the same as those of the general population. LOVE FOR A LIFETIME is the current teaching series by Pastor Moore heard daily at 10am on KTW 630 AM and KTW 96.5 FM. The Biblical teaching includes the topics, Fatal Distraction, He Said, She Said, Why Women Are Weird and Men are a Mess, His Needs, Her Needs, Our Needs, plus three more. Since the ministry is new on KTW, you may have missed some of the programs in this series. The entire series on LOVE FOR A LIFTIME is available on a CD set. However the quantity is limited. Phone 1-888-846-6565 for details and to order today. Listen to this series with your daughter and grand children.
---
"Rejoice always, pray continually, give thanks in all circumstances; for this is God's will for you in Christ Jesus."
(1 Thessalonians 5:16-19)
---
ACN Remembers Billy Graham
ACN REMEMBERS BILLY GRAHAM
---
---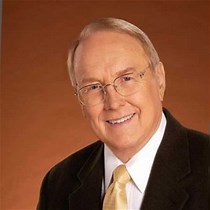 Family Talk with Dr. James Dobson, heard daily at 6pm on your local ACN network affiliated station.
Dr. Dobson is also currently heard on the LBS network (KTW 630 AM anbd KTW 96.5 FM) daily at 11:30am.
Dr. Dobson began his radio ministry with a once weekly half hour program that was heard on 1050 AM in Spokane. Today, years later, Dr. Dobson is still heard on KFIO 1050 AM, In The Air Everywhere in the inland Northwest.
---
TACOMA NARROWS BRIDGE AND JESS W. READ, M.D.
The Doctor and the Bridge
By Jess Read, MD as told to his son, Tom Read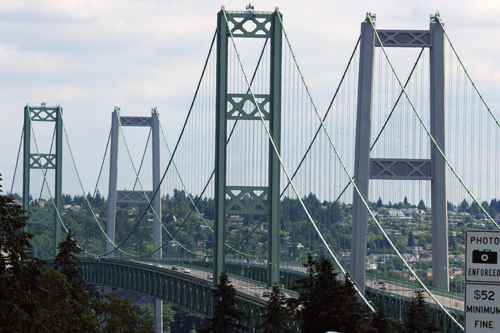 How is a prominent Tacoma, Washington Physician and Surgeon connected with the original Tacoma Narrows Bridge?
What part did Dr. Jess Read play in the history of the 1940 Narrows Bridge?
For the full, fascinating story, click on the Narrows Bridge picture above.
---
---
Dr. John G. Mitchell on the Unchanging Word program is now heard daily at 3:30pm to provide the most powerful afternoon teaching hour on Christian Radio. He is teamed with James MacDonald from 3 to4pm on your local ACN network affiliated Christian station.
---
1050 AM is now back home, back where it started with the best Bible teachers in the country, as the newest affiliate of the American Christian Network. KFIO, The Magnificent 1050 AM, provides Christian programming to a wide area previously without local Christian radio. Reception reports have been phenomenal . For your reception report, email KFIO@KFIO.info.
---
History of 1050 AM and the historic KFIO call letters click HERE!
---
"Eyes On Washington" is one of Seattle's most popular radio programs among Christians. It is produced through the Salem Christian stations in Seattle and has been a primary source of "straight talk" about state and national issues of importance to Christians, from a Biblical perspective.
The program features Pastor Marty McClendon and Doug Basler. A special state wide weekly version of Eyes On Washington is now heard Saturdays at its new time of 11am on the full ACN radio network.
Pastor McClendon can be reached by mail at the following address:
PMB 173, 5500 Olympic Drive, Suite H 105, Gig Harbor, Washington 98335. Telephone 1 800 738 1474.
---
Gary Randall mentioned on his November 9th program on ACN that Dr. Jess Read was the last person to cross the Tacoma Narrows Bridge before it went down in 1940. Yes, that was Tom Read's father. Now, you can read the rest of the story.

Click HERE!
---
Here is a picture of the ACN and LBS icons that you will find at your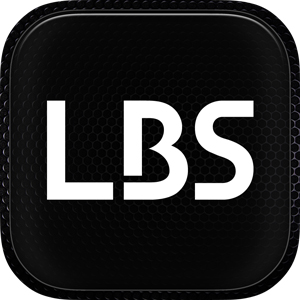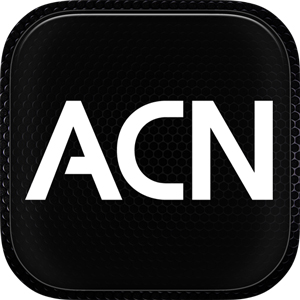 cellphone app store. Go to your app store on your cell hone and click on the black and white ACN icon and download the free app. The icons, as pictured, will be available on your phone. Simply click on the icon and the ACN network audio will start playing through your cell phone. After you download the ACN free app, then go back to the app store and download the LBS app. The iPhone and Android cell phones have the app available now for downloading.
For the Blackberry and other cell phone, click on ACN to listen to the ACN network and click on LBS to listen to the Liberty network.
---
Want a complete ACN program schedule or a schedule for any of the ACN network affiliates? Simply click on EMAIL and email us your name, full postal mailing address and the affiliate to which you listen: KSPO 106.5 FM Spokane, KFIO 1050 AM Inland Northest, KTW 630 AM Spokane, KYAK 930 AM Yakima, KGDN 101.3 FM Tri-Cities/Walla Walla, KTAC 93.9 FM Moses Lake/Othello, KTBI 810 AM Wenatchee and Central Washington.
---
If you do not already receive the 810 Club email programming bulletins, email 810Club@810Club.org now and ask to be placed on the list. Simply click on the radio.
---
ACN CEO, Tom Read, answers listener's questions that have been asked by 810 Club members. You can also email ACN with your questions.
Click here for ASK TOM READ.
---
The Unchanging Word with Dr. Mitchell Now On Each Weekday At 3:30pm.
Listen to Patriot Radio with Matt Shea Tuesday and Thursday and Kevin Wolter on True Wealth, sponsored by Coins Plus, Monday, Wednesday, and Friday at 4pm and again at 9pm on ACN. To contact True Wealth, email Info@coinsplus.com.
---
It Seems To Me with Tom Read Guest: Irvin Baxter
Is America apt to become involved in a war anytime soon? What is behind Starbucks not accepting cash? Host Tom Read and Irvin will review important current news from a Biblical perspective.
LIBERTY AND POSTERITY WITH RON HIGGINS
Liberty and Posterity program 86, April 21. The program compared Syria, where the president, Bashar al Assad, is extremely popular with his people and protects religious minorities, such as Christians, with North Korea, which is an extremely repressive country without parallel in the modern world. The program also discussed the fact that Syria has never threatened the United States, but North Korea has repeatedly threatened to use nuclear weapons to destroy the United States. The program also covers the constitutionality of the recent cruise missile strike by the United States against Syria, which violated Article I, Section 8, of the US Constitution, which states that Congress has the power to declare war, not the president.

Chiropractic Care * Corrective Exercises * Lifestyle Advice * Nutritional Counseling * Massage Therapy * Spinal & Postural Screenings Northpointe Office 509-464-2273 Monroe Office 509-326-3795 www.houkchiropractic.com
Hear Dr. Houk on ACN Saturdays at 6am and KTW Saturdays at 7:00am and 1:30pm. Sundays at 8:00am.
---
God, Family, and Country with David Taylor
This week, on God, Family and Country, David and Marshall discuss removal of the Snake River Dams. With the economic and environmental devastation that would occur from removing dams, why does the Left continue to push the issue? We'll tell you. Also, home prices are up and inventory is down, what does this mean for first-time home buyers. Hear all this and more, this week, on God, Family and Country.

Saturdays at 10:30am on the full ACN Radio Network
---

John Jacob Schmidt Program on KTW 630 AM and KTW 96.5 FM



LBS Network: KTW - 630 AM and 96.5 FM Saturdays 9:00am
---
JOHN LOEFFLER'S STEEL ON STEEL - The Alternative News Radio on Sundays at Noon and on KTW 630 AM and KTW 96.5 FM and ACN Network Saturdays at 6pm.

04/21/2018 Israel Turns 70

:

Important geopolitical changes are happening in the Middle East and while the mainstream media won't focus on them, we will. In this week's boralogue, John focuses his Middle East review on Saudi Arabia and their alliances, policies, and enemies. He also looks at the Palestinian Authority and their refusal to consider any peace plan solution from the Trump administration.

This week marks the 70th anniversary on the Jewish calendar of the establishment of the State of Israel. We welcome back Dan Gordon, Captain in the Israel Defense Forces Reserves, who describes his firsthand account of Israel's constant defense of its sovereignty and shows the differences between what's really happening in the Middle East versus what the mainstream media is reporting.

President Trump is changing the status quo through his policies and strategies, but his detractors absolutely can't stand it. Ben Weingarten (www.benweingarten.com), Founder and CEO of ChangeUp Media, discusses President Trump's mandate with the America people and his innovative, though reported as controversial, strategies with both North Korea and the Middle East.

John's quote of the week:

"There are geopolitical changes underway that are waiting out there to strike us and our media are focused on what is happening with the internal political battles - notably the Darn Trump movement - that they are not observing all of the cycles and trends that are happening."

IMPORTANT NOTE: John has lost one of his sponsors due to sudden unemployment. We need a new family to step forward as a participating sponsor to keep John on the air. Email ACN@ACN.cc and tell us the monthly amount you can invest in freedom by helping to sponsor John.

<![if !supportEmptyParas]> <![endif]>Steel on Steel is made possible and sponsored by

Eric Katzer of Westcoast Window Cleaning of Spokane. Phone 509 325 9484.
---
---
ACN announces the program "Hear It Again". The purpose is to hear again some of the great Bible teaching radio programs of the 40s and 50s. The series is now presenting historic programs of the Old Fashioned Revival Hour. "Hear It Again" is being aired Sundays at 10pm.
The story of the Old Fashioned Revival Hour traces the history of religious broadcasting in the United States. For the background and history of this program that featured Dr. Charles E. Fuller, click on the FULL STORY.
---
LISTEN TO ACN AND LBS NETWORKS ON ANY REGULAR TELEPHONE
Dial 1 605 477 4336 - Press 1. on your phone for ACN or 2. for LBS.
To change from one network to the other, press * and 1. for ACN and * 2. for LBS. Most cell phone, cable TV phones, and most local phone companies provide unlimited long distance.
---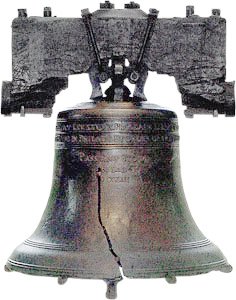 Mity Mike says, "KTAC is now an affiliate of th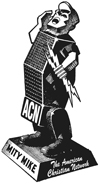 e
Liberty Broadcasting System".
ACN - Its All You Need