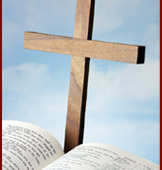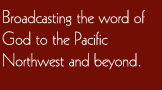 How do I download the ACN and LBS network free Apps and Listen to ACN and LBS networks on my computer?
Mail address:

ACN Network
PO Box 31000
Spokane, WA 99223
Email: acn@acn.cc
Phone: 1-509-443-1000
The finest Christian Bible teachers and leaders in the world are all on ACN:
Focus On The Family

Dr. David Jeremiah

Pastor Bob Davis

Irvin Baxter

Dr. Chuck Missler

Alistair Begg

Chuck Swindoll

James McDonald

Adrian Rodgers

Pastor Ashley Day

Dr. Charles Stanley

Dr. Joseph Fuiten

Dr. Jonathon Hansen

Dr. Vernon McGee

Layman Dean McCarty

R.C. Sproul

Pastor Bob Davis

Pastor Cody Francis

Dr. John G. Mitchel

Pastor Gary Randall

Dr. James Dobson

Pastor Richard Lee
Dr. Ed Hindson
Samantha Landy


The 810 Club is now able to process your credit cards with security through a Christian company.
You can now make a gift to the 810 Club on line with your credit card. Click here.
We want to thank those of you who have been providing financial assistance to the 810 Club by using your credit card on line, above.
Request the weekly email programming bulletin from the 810 Club.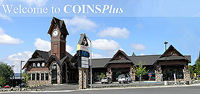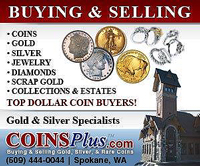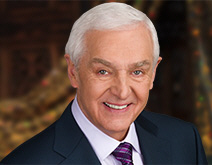 David Jeremaih heard in a three state area on your local ACN network affiliated station.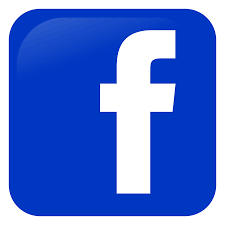 Welcome to America's Great Christian Network Serving Over Two Million People in Eastern Washington State, Northern Idaho, and Northeastern Oregon and Around The World
We Thank God For You as you have made it possible for thousands of souls to come to the Lord through the teaching you make possible on ACN!
---
"Rejoice always, pray continually, give thanks in all circumstances; for this is God's will for you in Christ Jesus."
(1 Thessalonians 5:16-19)
---
Barronelle Stutzman-Tune In ACN Friday December 1st at 2pm and Saturday December 2nd at 9:30am for an update.
Barronelle Stutzman, a dedicated Christian and the sole owner of Arlene's Flowers in the Tri-Cities (KGDN 101.3FM), has served and employed people who identify as homosexual for her entire career. Despite this, the American Civil Liberties Union and the Washington Attorney General claim that she is guilty of unlawful discrimination when she acted consistent with her Christian faith and declined to use her creative skills to beautify the same-sex ceremony of a long-time customer. The Washington Attorney General is using your tax money in an effort to make your religious freedoms illegal. He not only sued the business, Arlene's Flowers, but Barronelle personally which means her home, car, and all assets are at risk, according to those familiar with the case.
The Alliance Defending Freedom, ADF, is providing for Barronelle's defense as the case heads to the US Supreme Court. ADF is not charging Barronelle as she is not a wealthy grandmother and with hourly fees for lawyers of $400.00 an hour and up, she probably would have no legal defense if it were not for ADF taking her case without charge.
Since ADF is not charging Barronelle, they have to raise the funds in order to pay for her legal defense. THIS CASE WILL BE A LEGAL PRECEDENT. So we ALL have a lot to lose if this case for religious freedom is not won.
Therefore, we ALL need to do a little something to assist Barronelle and frankly our own churches, schools, and businesses. This is a matter of self interest also. So please participate with a gift to help as you listen to Barronelle on ACN tomorrow, Friday, at 8:30am and again at 2:00pm. The program will be repeated Saturday on ACN at 9:30am so you will have time to email and social media your friends and urge them to tune in for the latest update from Barronelle.
---
Hear Dr. James Dobson on Family Talk exclusively on the ACN network daily at 6pm and on the LBS network (KTW 630 AM and KTW 96.5 FM) daily at 11:30am
---
TACOMA NARROWS BRIDGE AND JESS W. READ, M.D.
The Doctor and the Bridge
By Jess Read, MD as told to his son, Tom Read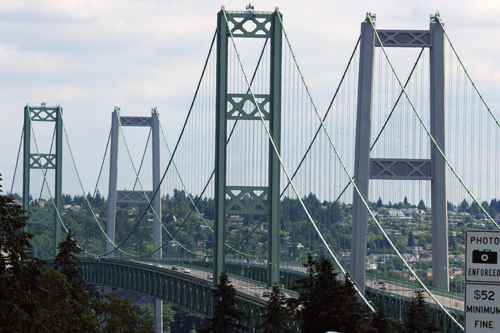 How is a prominent Tacoma, Washington Physician and Surgeon connected with the original Tacoma Narrows Bridge?
What part did Dr. Jess Read play in the history of the 1940 Narrows Bridge?
For the full, fascinating story, click on the Narrows Bridge picture above.
---
---
Dr. John G. Mitchell on the Unchanging Word program is now heard daily at 3:30pm to provide the most powerful afternoon teaching hour on Christian Radio. He is teamed with James MacDonald from 3 to4pm on your local ACN network affiliated Christian station.
---
1050 AM is now back home, back where it started with the best Bible teachers in the country, as the newest affiliate of the American Christian Network. KFIO, The Magnificent 1050 AM, provides Christian programming to a wide area previously without local Christian radio. Reception reports have been phenomenal . For your reception report, email KFIO@KFIO.info.
---
History of 1050 AM and the historic KFIO call letters click HERE!
---
"Eyes On Washington" is one of Seattle's most popular radio programs among Christians. It is produced through the Salem Christian stations in Seattle and has been a primary source of "straight talk" about state and national issues of importance to Christians, from a Biblical perspective.
The program features Pastor Marty McClendon and Doug Basler. A special state wide weekly version of Eyes On Washington is now heard Saturdays at its new time of 11am on the full ACN radio network.
Pastor McClendon can be reached by mail at the following address:
PMB 173, 5500 Olympic Drive, Suite H 105, Gig Harbor, Washington 98335. Telephone 1 800 738 1474.
---
Gary Randall mentioned on his November 9th program on ACN that Dr. Jess Read was the last person to cross the Tacoma Narrows Bridge before it went down in 1940. Yes, that was Tom Read's father. Now, you can read the rest of the story.

Click HERE!
---
Here is a picture of the ACN and LBS icons that you will find at your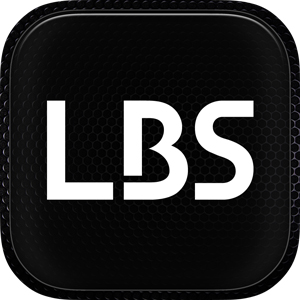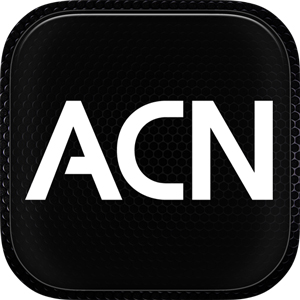 cellphone app store. Go to your app store on your cell hone and click on the black and white ACN icon and download the free app. The icons, as pictured, will be available on your phone. Simply click on the icon and the ACN network audio will start playing through your cell phone. After you download the ACN free app, then go back to the app store and download the LBS app. The iPhone and Android cell phones have the app available now for downloading.
For the Blackberry and other cell phone, click on ACN to listen to the ACN network and click on LBS to listen to the Liberty network.
---
Want a complete ACN program schedule or a schedule for any of the ACN network affiliates? Simply click on EMAIL and email us your name, full postal mailing address and the affiliate to which you listen: KSPO 106.5 FM Spokane, KTRW 630 AM Spokane, KYAK 930 AM Yakima, KGDN 101.3 FM Tri-Cities/Walla Walla, KTAC 93.9 FM Moses Lake/Othello, KTBI 810 AM Wenatchee and Central Washington.
---
If you do not already receive the 810 Club email programming bulletins, email 810Club@810Club.org now and ask to be placed on the list. Simply click on the radio.
---
ACN CEO, Tom Read, answers listener's questions that have been asked by 810 Club members. You can also email ACN with your questions.
Click here for ASK TOM READ.
---
The Unchanging Word with Dr. Mitchell Now On Each Weekday At 3:30pm.
Listen to Patriot Radio with Matt Shea Tuesday and Thursday and Kevin Wolter on True Wealth, sponsored by Coins Plus, Monday, Wednesday, and Friday at 4pm and again at 9pm on ACN. To contact True Wealth, email Info@coinsplus.com.
---

Chiropractic Care * Corrective Exercises * Lifestyle Advice * Nutritional Counseling * Massage Therapy * Spinal & Postural Screenings Northpointe Office 509-464-2273 Monroe Office 509-326-3795 www.houkchiropractic.com
Hear Dr. Houk on ACN Saturdays at 6am and KTW Saturdays at 7:00am and 1:30pm. Sundays at 8:00am.
---
It Seems To Me with Tom Read Guest: John Leoffler - Investigative Journalist
John Leoffler hosts a program on ACN each Saturday at 6pm and KTW Sundays at Noon. John is one of the best informed program hosts and interviewers. On It Seems To Me host Tom Read and John are going to simply have a conversation regarding recent news and "what is on your mind".
---
Eyes On Washington with Marty McClendon Guest Subject: Church Security
Marty and Doug will share important news about church security which we all need to hear. Their guest has written a book on securing the sacred. This is a do not miss program for every Christian.


ACN Saturday 11am
---
God, Family and Country with David Taylor Guest: Marshall Clarkhat

This week, on God, Family and Country, Saturday Nov 25th, David and Marshall discuss the recent Supreme Court ruling on McCleary. The plan's valid so what's the problem? We'll tell you. The Legislature held Committee Assembly last week. What are the issues likely to come up in 2018? We've got them here. All this and more, this week, on God, Family and Country.


ACN Saturday at 10:30am

---
Liberty and Posterity with Ron Higgins
Liberty and Posterity program scheduled for broadcast this Saturday, November 25, on ACN. The program reviews the horrible consequences that God promised would happen to the Israelites if they ever forgot God, and covers the Mayflower Compact, the agreement that the Pilgrims drafted before they disembarked from the Mayflower in 1620, and which became the model for the Declaration of Independence and the US Constitution. The program also recited the first Thanksgiving proclamation of the US Congress in 1777 and President George Washington's Thanksgiving Proclamation of 1789.
LBS Network: KTW - 630 AM and 96.5 FM Sunday 1:30PM
ACN Network: Saturdays at 10:00am
---
John Jacob Schmidt Program on KTW 630 AM and KTW 96.5 FM
Happy Veterans Day! Don't forget to thank a veteran for his or her sacrifices in serving our country! Join John Jacob from 9am to 9:30 this Saturday November 11th on KTW. Republicans (actually, conservatives) took a beating in this week's elections. Are conservatives just not voting, or is there something else amiss? In either case, our sharply divided nation is approaching a tipping point and Christian patriots need to double down on their efforts now more than ever, especially in areas considered to be traditional conservative strongholds. That is where the enemy seems to be focusing.

LBS Network: KTW - 630 AM and 96.5 FM Saturdays 9:00am
---
Jim Whites Saturday Radio Program - Critical Disclosure
Saturday November 11th, on Critical Disclosure

,

we are delighted to welcome Michael Snyder back to the show. Michael is an author, blogger and a Republican candidate for congress in Idaho's first district

.

Jim – Food for Liberty

http://foodforliberty.com

KTW 630 AM and KTW 96.5 FM Saturdays at 8:30am

---
JOHN LOEFFLER'S STEEL ON STEEL - The Alternative News Radio on Sundays at Noon and on KTW 630 AM and KTW 96.5 FM.

11/11/2017 The Illogic Chronicles

:

The illogic chronicles have been in full swing this past year as hypocrisy abounds and common sense is ignored. In this week's boralogue, John looks at California, fake news, and Vatican bishops who are in favor of global warming and gun control. When logic is tossed aside, chaos ensues but reality will eventually win out. It's up to us to be prepared and stay true. Plus John analyzes Tom Steyer's call for impeachment in our clip of the week.

Are social media sites consistent in their enforcement of "community standards?" Ben Weingarten (www.benweingarten.com), Founder and CEO of ChangeUp Media, shows how YouTube and Google are circumventing the First Amendment via hate speech laws. Their targets: why only conservatives, of course!

Does the UN protect the sovereign equality of all its Members, as its charter states? Attorney and author Joseph Klein (www.frontpagemag.com) discusses how one country – Israel – isn't quite as equal in the UN's eyes as other member states. The Organization has endorsed and sometimes funded anti-Israel activities.

John and producer Steve dive into the illogical statements and hypocritical ideas of college professors and media pundits as part of our illogic chronicles series.

Finally, we take a look at why there is no peace in the Middle East. Philip Carl Salzman (www.mcgill.ca), Anthropology Professor at McGill University in Montreal joins us and explains where true loyalty lies in the Middle East and how peaceful the region would be if Israel didn't exist.

John's quote of the week:

"The First Amendment – freedom of speech and religion – is guaranteed. It is joined at the hip with the Second Amendment. If you can destroy the Second Amendment, it's not going to be far behind before the First goes as well."

<![if !supportEmptyParas]> <![endif]>IMPORTANT NOTE: John has lost one of his sponsors due to sudden unemployment. We need a new family to step forward as a participating sponsor to keep John on the air. Email ACN@ACN.cc and tell us the monthly amount you can invest in freedom by helping to sponsor John.

<![if !supportEmptyParas]> <![endif]>Steel on Steel is made possible and sponsored by

Eric Katzer of Westcoast Window Cleaning of Spokane. Phone 509 325 9484.
---
---
ACN announces the program "Hear It Again". The purpose is to hear again some of the great Bible teaching radio programs of the 40s and 50s. The series is now presenting historic programs of the Old Fashioned Revival Hour. "Hear It Again" is being aired Sundays at 10pm.
The story of the Old Fashioned Revival Hour traces the history of religious broadcasting in the United States. For the background and history of this program that featured Dr. Charles E. Fuller, click on the FULL STORY.
---
LISTEN TO ACN AND LBS NETWORKS ON ANY REGULAR TELEPHONE
Dial 1 605 477 4336 - Press 1. on your phone for ACN or 2. for LBS.
To change from one network to the other, press * and 1. for ACN and * 2. for LBS. Most cell phone, cable TV phones, and most local phone companies provide unlimited long distance.
---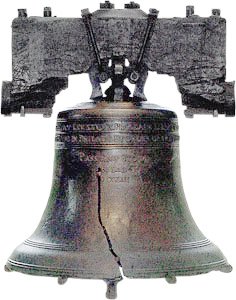 Mity Mike says, "KTAC is now an affiliate of th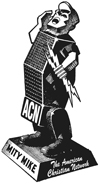 e
Liberty Broadcasting System".
ACN - Its All You Need