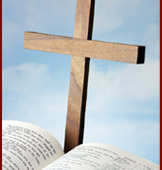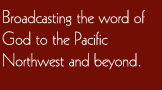 How does my church get a radio program on ACN?

How do I download the ACN and LBS network free Apps and Listen to ACN and LBS networks on my computer?


Mail address:

ACN Network
PO Box 31000
Spokane, WA 99223
Email: acn@acn.cc
Phone: 1-509-443-1000
The finest Christian Bible teachers and leaders in the world are all on ACN:
Dr. Ed Hindson
Samantha Landy
Pastor Chip Ingram


The 810 Club is now able to process your credit cards with security through a Christian company.
You can now make a gift to the 810 Club on line with your credit card. Click here.
We want to thank those of you who have been providing financial assistance to the 810 Club by using your credit card on line, above.
Request the weekly email programming bulletin from the 810 Club.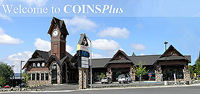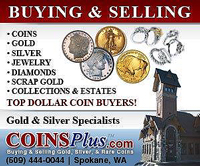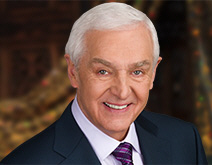 David Jeremaih heard in a three state area on your local ACN network affiliated station.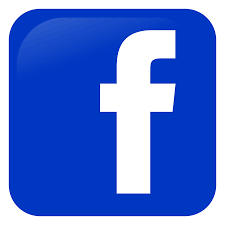 Welcome to America's Great Christian Network Serving Over Two Million People in Eastern Washington State, Northern Idaho, and Northeastern Oregon and Around The World
---
We Thank God For You as you have made it possible for thousands of souls to come to the Lord through the teaching you make possible on ACN!
---
The divorce rate among Christians is almost the same as those of the general population. LOVE FOR A LIFETIME is the current teaching series by Pastor Moore heard daily at 10am on KTW 630 AM and KTW 96.5 FM. The Biblical teaching includes the topics, Fatal Distraction, He Said, She Said, Why Women Are Weird and Men are a Mess, His Needs, Her Needs, Our Needs, plus three more. Since the ministry is new on KTW, you may have missed some of the programs in this series. The entire series on LOVE FOR A LIFTIME is available on a CD set. However the quantity is limited. Phone 1-888-846-6565 for details and to order today. Listen to this series with your daughter and grand children.
---
"Rejoice always, pray continually, give thanks in all circumstances; for this is God's will for you in Christ Jesus."
(1 Thessalonians 5:16-19)
---
ACN Remembers Billy Graham
ACN REMEMBERS BILLY GRAHAM
---
Many Christians are concerned if they will have funds to continue to support their church and the ministries on ACN that feed them the Word, if they retire. Many of you have suggested that ACN provide additional programming which will educate us and help us prepare.
In response, Steve Minnich will began airing a twice weekly program on ACN, Tuesday and Fridays at 8:30am following Chuck Missler.
STEVE MINNICH is founder and president of True Wealth Financial LLC and host of the popular Smart Wealth Radio Show. Steve also teaches the well-attended Smart Wealth Boot Camp workshops held at community colleges in Idaho, Washington, California, and Hawaii.
He earned his bachelor's degree in education from Eastern Washington University and then a master's degree in education with a specialization in instructional communications. By combining his many years of teaching experience with creative financial strategies, Steve provides a unique, learning-focused approach to retirement cash flow and income planning.
Steve spends several hours each week volunteering with the Gideons International as church ministry liaison and speaker in NE Washington and Northern Idaho and also serves as Vice President and Chaplain of a local chapter.
---
---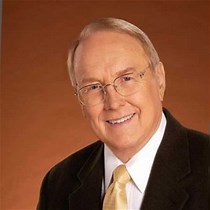 Family Talk with Dr. James Dobson, heard daily at 6pm on your local ACN network affiliated station.
Dr. Dobson is also currently heard on the LBS network (KTW 630 AM anbd KTW 96.5 FM) daily at 11:30am.
Dr. Dobson began his radio ministry with a once weekly half hour program that was heard on 1050 AM in Spokane. Today, years later, Dr. Dobson is still heard on KFIO 1050 AM, In The Air Everywhere in the inland Northwest.
---
TACOMA NARROWS BRIDGE AND JESS W. READ, M.D.
The Doctor and the Bridge
By Jess Read, MD as told to his son, Tom Read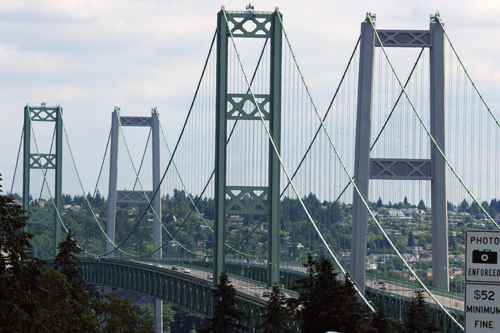 How is a prominent Tacoma, Washington Physician and Surgeon connected with the original Tacoma Narrows Bridge?
What part did Dr. Jess Read play in the history of the 1940 Narrows Bridge?
For the full, fascinating story, click on the Narrows Bridge picture above.
---
---
Dr. John G. Mitchell on the Unchanging Word program is now heard daily at 3:30pm to provide the most powerful afternoon teaching hour on Christian Radio. He is teamed with James MacDonald from 3 to4pm on your local ACN network affiliated Christian station.
---
1050 AM is now back home, back where it started with the best Bible teachers in the country, as the newest affiliate of the American Christian Network. KFIO, The Magnificent 1050 AM, provides Christian programming to a wide area previously without local Christian radio. Reception reports have been phenomenal . For your reception report, email KFIO@KFIO.info.
---
History of 1050 AM and the historic KFIO call letters click HERE!
---
"Eyes On Washington" is one of Seattle's most popular radio programs among Christians. It is produced through the Salem Christian stations in Seattle and has been a primary source of "straight talk" about state and national issues of importance to Christians, from a Biblical perspective.
The program features Pastor Marty McClendon and Doug Basler. A special state wide weekly version of Eyes On Washington is now heard Saturdays at its new time of 11am on the full ACN radio network.
Pastor McClendon can be reached by mail at the following address:
PMB 173, 5500 Olympic Drive, Suite H 105, Gig Harbor, Washington 98335. Telephone 1 800 738 1474.
---
Gary Randall mentioned on his November 9th program on ACN that Dr. Jess Read was the last person to cross the Tacoma Narrows Bridge before it went down in 1940. Yes, that was Tom Read's father. Now, you can read the rest of the story.

Click HERE!
---
Here is a picture of the ACN and LBS icons that you will find at your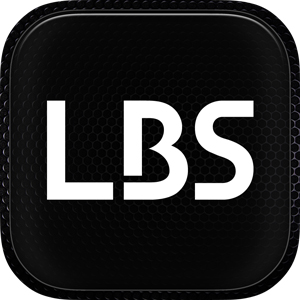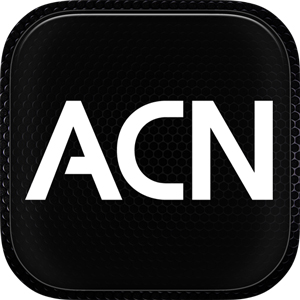 cellphone app store. Go to your app store on your cell hone and click on the black and white ACN icon and download the free app. The icons, as pictured, will be available on your phone. Simply click on the icon and the ACN network audio will start playing through your cell phone. After you download the ACN free app, then go back to the app store and download the LBS app. The iPhone and Android cell phones have the app available now for downloading.
For the Blackberry and other cell phone, click on ACN to listen to the ACN network and click on LBS to listen to the Liberty network.
---
Want a complete ACN program schedule or a schedule for any of the ACN network affiliates? Simply click on EMAIL and email us your name, full postal mailing address and the affiliate to which you listen: KSPO 106.5 FM Spokane, KFIO 1050 AM Inland Northest, KTW 630 AM Spokane, KYAK 930 AM Yakima, KGDN 101.3 FM Tri-Cities/Walla Walla, KTAC 93.9 FM Moses Lake/Othello, KTBI 810 AM Wenatchee and Central Washington.
---
If you do not already receive the 810 Club email programming bulletins, email 810Club@810Club.org now and ask to be placed on the list. Simply click on the radio.
---
ACN CEO, Tom Read, answers listener's questions that have been asked by 810 Club members. You can also email ACN with your questions.
Click here for ASK TOM READ.
---
The Unchanging Word with Dr. Mitchell Now On Each Weekday At 3:30pm.
Listen to Patriot Radio with Matt Shea Tuesday and Thursday and Kevin Wolter on True Wealth, sponsored by Coins Plus, Monday, Wednesday, and Friday at 4pm and again at 9pm on ACN. To contact True Wealth, email Info@coinsplus.com.
---

Chiropractic Care * Corrective Exercises * Lifestyle Advice * Nutritional Counseling * Massage Therapy * Spinal & Postural Screenings Northpointe Office 509-464-2273 Monroe Office 509-326-3795 www.houkchiropractic.com
Hear Dr. Houk on ACN Saturdays at 6am and KTW Saturdays at 7:00am and 1:30pm. Sundays at 8:00am.
---
God, Family, and Country Guest: Matt Shea
This week, on, God, Family and Country, David is joined by Matt Shea to discuss the 2018 Legislative Session. What was behind the 50-0-48 vote in the House, we'll tell you. David and Matt also discuss efforts to infringe on the 2nd Amendment and what it means to citizens of Washington. Finally, David and Matt discuss abortion funding in the state budget. All this and more, this week, on God, Family and Country.
Saturdays at 10:30am on the full ACN Radio Network
---
Liberty and Posterity with Ron Higgins
Saturday, March 17th, Liberty and Posterity program 81. The program addresses the foundational difference between a republic and a democracy, explains that the United States has been a republic since the Pilgrims landed at Plymouth, Massachusetts, explains how the on-line dictionaries are deliberately modifying the meanings of democracy and republic to confuse the citizenry into thinking that the United States is a democracy, and gives an example of "democracy in action" from the Bible, specifically Exodus 32, where Aaron listened to the will of the people instead of the clear instruction of God, deliberately defied God and built a golden calf for the people to worship, and thus incurred the wrath of God and brought calamity onto the Hebrew people.

---

John Jacob Schmidt Program on KTW 630 AM and KTW 96.5 FM



LBS Network: KTW - 630 AM and 96.5 FM Saturdays 9:00am
---
JOHN LOEFFLER'S STEEL ON STEEL - The Alternative News Radio on Sundays at Noon and on KTW 630 AM and KTW 96.5 FM.

03/17/2018 Absolutely Relative

:

What news from the Middle East? In this week's boralogue, John looks at the Israeli-Palestinian peace process and the rumors emerging as to what it might contain. How is Saudi Arabia involved? Will Mahmoud Abbas be happy? If these reports are true, he won't be. Lesson to learn: when you refuse to participate in a process, you may end up with whatever you're given. We'll have to wait and see.

The transition from a Christian moral base to a far left progressive elitist state is trudging along, almost unabated. Philosophy professor and writer Jack Kerwick (www.frontpagemag.com) joins us to discuss the slow deterioration of the West, relative truth made absolute and absolute truth relativized, and the need to fight back against progressivism.

Appeasement has been a favorite tactic by leaders in the West toward brutal dictators. Chamberlain did it with Hitler; the Obama administration did it with Iran. Daniel Krygier (www.worldisraelnews.com), writer and political analyst for World Israel News, highlights the differences between one year of President Trump and eight years of the previous administration. Can our current president succeed in negotiations without appeasement?

Iran has established proxies throughout the Middle East but now there tentacles have reached the Americas. Joseph Humire (www.securefreesociety.org), Executive Director of the Center for a Secure Free Society examines Iran's influence in Venezuela and calls on America to focus more of its foreign policy south of our borders.

Americans' rights should be protected, especially during court cases. Christopher Holton (www.centerforsecuritypolicy.org), Vice President for Outreach at the Center for Security Policy, describes the American Laws for American Courts, a policy that would shelter U.S. citizens in court from foreign laws and doctrines, such as sharia. Unsurprisingly, the usual antagonists are coming out against this.

John's quote of the week:

"Postmodernism is very relativistic and exists on a self-contradicting platform. However, while they are professing relativism, in reality underneath that platform they have absolutes which are undeclared."

In this week's Section 6, John looks at the things we put our hope in and predictions for the future that haven't panned out – like most from the climate change crowd. He goes on to cover politically correct orthodoxy, social justice warriors, and new technology that can make you say things you never have and never would.

IMPORTANT NOTE: John has lost one of his sponsors due to sudden unemployment. We need a new family to step forward as a participating sponsor to keep John on the air. Email ACN@ACN.cc and tell us the monthly amount you can invest in freedom by helping to sponsor John.

<![if !supportEmptyParas]> <![endif]>Steel on Steel is made possible and sponsored by

Eric Katzer of Westcoast Window Cleaning of Spokane. Phone 509 325 9484.
---
---
ACN announces the program "Hear It Again". The purpose is to hear again some of the great Bible teaching radio programs of the 40s and 50s. The series is now presenting historic programs of the Old Fashioned Revival Hour. "Hear It Again" is being aired Sundays at 10pm.
The story of the Old Fashioned Revival Hour traces the history of religious broadcasting in the United States. For the background and history of this program that featured Dr. Charles E. Fuller, click on the FULL STORY.
---
LISTEN TO ACN AND LBS NETWORKS ON ANY REGULAR TELEPHONE
Dial 1 605 477 4336 - Press 1. on your phone for ACN or 2. for LBS.
To change from one network to the other, press * and 1. for ACN and * 2. for LBS. Most cell phone, cable TV phones, and most local phone companies provide unlimited long distance.
---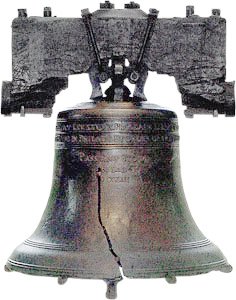 Mity Mike says, "KTAC is now an affiliate of th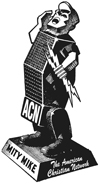 e
Liberty Broadcasting System".
ACN - Its All You Need