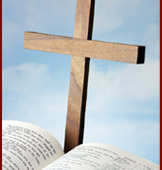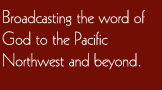 How do I download the ACN and LBS network free Apps and Listen to ACN and LBS networks on my computer?
Mail address:

ACN Network
PO Box 31000
Spokane, WA 99223
Email: acn@acn.cc
Phone: 1-509-443-1000
The finest Christian Bible teachers and leaders in the world are all on ACN:
Focus On The Family

Dr. David Jeremiah

Pastor Bob Davis

Irvin Baxter

Dr. Chuck Missler

Alistair Begg

Chuck Swindoll

James McDonald

Adrian Rodgers

Pastor Ashley Day

Dr. Charles Stanley

Dr. Joseph Fuiten

Dr. Jonathon Hansen

Dr. Vernon McGee

Layman Dean McCarty

R.C. Sproul

Pastor Bob Davis

Pastor Cody Francis

Dr. John G. Mitchel

Pastor Gary Randall

Dr. James Dobson

Pastor Richard Lee
Dr. Ed Hindson
Samantha Landy


The 810 Club is now able to process your credit cards with security through a Christian company.
You can now make a gift to the 810 Club on line with your credit card. Click here.
We want to thank those of you who have been providing financial assistance to the 810 Club by using your credit card on line, above.
Request the weekly email programming bulletin from the 810 Club.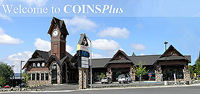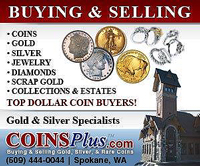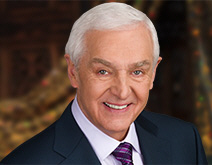 David Jeremaih heard in a three state area on your local ACN network affiliated station.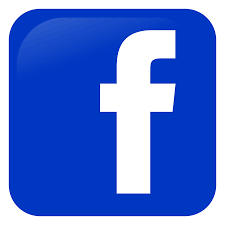 Welcome to America's Great Christian Network Serving Over Two Million People in Eastern Washington State, Northern Idaho, and Northeastern Oregon and Around The World Via The Internet
The King Is Coming Ministry with Dr. Ed Hindson is being honored as our Ministry of the Month.
Even with his already busy schedule teaching at Liberty University, Dr. Hindson was concerned with the results of the survey that indicated a large percentage of Christians do not really know what the Bible teachers.
So Dr. Hindson wanted to do his part and began teaching on the air to reach more than just his university class.
We honor our Ministry of the Month recepiants by sending a note of appreciation and congratulations and showing our appreciation by enclosing a love gift of $5.00. Make your check payable to the King Is Coming and address
PO Box 150439, Grand Rapids, MI 49515
---
TACOMA NARROWS BRIDGE AND JESS W. READ, M.D.
The Doctor and the Bridge
By Jess Read, MD as told to his son, Tom Read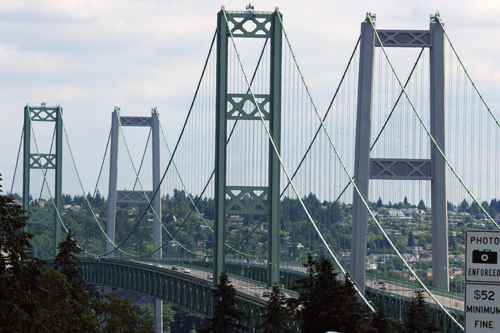 How is a prominent Tacoma, Washington Physician and Surgeon connected with the original Tacoma Narrows Bridge?
What part did Dr. Jess Read play in the history of the 1940 Narrows Bridge?
For the full, fascinating story, click on the Narrows Bridge picture above.
---
Moses Lake and Ephrata, home of KTBI and KTAC, can be justly proud that the national title holder, Mrs. America, is Natalie Luttmer. Yes, Mrs. America 2017 is a resident of Moses Lake and the former Mrs. Washington 2016, and Mrs. Moses Lake. Natalie, pictured above with ACN's Melinda Read, who was covering the Mrs. Washington Pageant 2017 for KTBI and KTAC and appeared on stage at the Pageant as a former Mrs. Washington.
Melinda guest hosts It Seems To Me this weekend wth Natalie as her special guest along with another Moses Lake (KTBI 810 AM) resident, Pam Curnel Pam is the Washington State Executive Director of Mrs. Washington along with her MD husband, Dr. David Curnel.
---
---
Dr. John G. Mitchell on the Unchanging Word program is now heard daily at 3:30pm to provide the most powerful afternoon teaching hour on Christian Radio. He is teamed with James MacDonald from 3 to4pm on your local ACN network affiliated Christian station.
---
1050 AM is now back home, back where it started with the best Bible teachers in the country, as the newest affiliate of the American Christian Network. KFIO, The Magnificent 1050 AM, provides Christian programming to a wide area previously without local Christian radio. Reception reports have been phenomenal . For your reception report, email KFIO@KFIO.info.
History of 1050 AM and the historic KFIO call letters click HERE!
---
"Eyes On Washington" is one of Seattle's most popular radio programs among Christians. It is produced through the Salem Christian stations in Seattle and has been a primary source of "straight talk" about state and national issues of importance to Christians, from a Biblical perspective.
The program features Pastor Marty McClendon and Doug Basler. A special state wide weekly version of Eyes On Washington is now heard Saturdays at its new time of 11am on the full ACN radio network.
Pastor McClendon can be reached by mail at the following address:
PMB 173, 5500 Olympic Drive, Suite H 105, Gig Harbor, Washington 98335. Telephone 1 800 738 1474.
---
---
Gary Randall mentioned on his November 9th program on ACN that Dr. Jess Read was the last person to cross the Tacoma Narrows Bridge before it went down in 1940. Yes, that was Tom Read's father. Now, you can read the rest of the story.

Click HERE!
---
Dr. James Dobson and his son have a new program, Dr. James Dobson's Family Talk, weekdays at 6pm, exclusively on ACN.
Have Dinner With Dobson weekdays at 6pm on ACN
On EYE ON, Sundays at 12:30pm, On EYE ON
---
Here is a picture of the ACN and LBS icons that you will find at your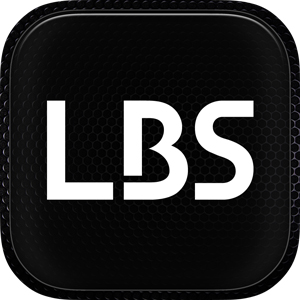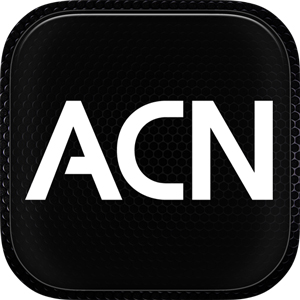 cellphone app store. Go to your app store on your cell hone and click on the black and white ACN icon and download the free app. The icons, as pictured, will be available on your phone. Simply click on the icon and the ACN network audio will start playing through your cell phone. After you download the ACN free app, then go back to the app store and download the LBS app. The iPhone and Android cell phones have the app available now for downloading.
For the Blackberry and other cell phone, click on ACN to listen to the ACN network and click on LBS to listen to the Liberty network.
---
Want a complete ACN program schedule or a schedule for any of the ACN network affiliates? Simply click on EMAIL and email us your name, full postal mailing address and the affiliate to which you listen: KSPO 106.5 FM Spokane, KTRW 630 AM Spokane, KYAK 930 AM Yakima, KGDN 101.3 FM Tri-Cities/Walla Walla, KTAC 93.9 FM Moses Lake/Othello, KTBI 810 AM Wenatchee and Central Washington.
---
If you do not already receive the 810 Club email programming bulletins, email 810Club@810Club.org now and ask to be placed on the list. Simply click on the radio.
---
ACN CEO, Tom Read, answers listener's questions that have been asked by 810 Club members. You can also email ACN with your questions.
Click here for ASK TOM READ.
---
The Unchanging Word with Dr. Mitchell Now On Each Weekday At 3:30pm.
Listen to Patriot Radio with Matt Shea Tuesday and Thursday and Kevin Wolter on True Wealth, sponsored by Coins Plus, Monday, Wednesday, and Friday at 4pm and again at 9pm on ACN. To contact True Wealth, email Info@coinsplus.com.
---

Chiropractic Care * Corrective Exercises * Lifestyle Advice * Nutritional Counseling * Massage Therapy * Spinal & Postural Screenings Northpointe Office 509-464-2273 Monroe Office 509-326-3795 www.houkchiropractic.com
Hear Dr. Houk on ACN Saturdays at 6am and KTW Saturdays at 7:00am and 1:30pm. Sundays at 8:00am.
---
Eyes On Washington with Marty McClendon Guest: Jim Walsh
Monte will chat with Representative Jim Walsh who will share about Atlantic salmon, forest management, and the lunacy going on in Olympia.
ACN Saturday 11am

---
God, Family and Country with David Taylor Guest: Marshall Clark
We have a little different show for you this week, September 23rd, on God, Family and Country. As a follow-up to last week's show with Joddi-Jay Babcock, Executive Director of Life Choices of Yakima, we decided to replay an interview with Gianna Jessen. We really enjoy this interview and hope you do too..
ACN : Saturday 10:30am
It Seems To Me with TOM READ Guest: Rita Stec, MD
Dr. Stec and host Tom Read discuss the exact foods you should and should not be eating an why. Another in our Staying Well series.
ACN Network: Saturday 8:30am, 12 Noon, 4:00pm, 5:30pm Sunday 7:00am
KTW - 630 AM 96.5 FM: Saturday: 6:00am, 8:00am, 1:00pm Sunday: 7:30am, 10:00am, 5:30pm
---
Liberty and Posterity with Ron Higgins
Liberty and Posterity program scheduled for broadcast on Saturday, 9/23/17. The broadcast discusses the how uninformed most of the US citizenry is concerning the US Constitution; that the US Constitution implements the foundational principles of the Mayflower Compact and Declaration of Independence; and that the Constitution will only be effective in maintaining our liberties if we are a moral populace that exhibits the fruit of the Holy Spirit: love, joy, peace, longsuffering, gentleness, goodness, faith, meekness, and temperance. As Sam Adams, one of the leaders of the American Revolution, said: "No people will tamely surrender their Liberties, nor can any be easily subdued, when knowledge is diffused and Virtue is preserved. On the Contrary, when People are universally ignorant, and debauched in their Manners, they will sink under their own weight without the Aid of foreign Invaders."


LBS Network: KTW - 630 AM and 96.5 FM Sunday 1:30PM
ACN Network: Saturdays at 10:00am
---
John Jacob Schmidt Program on KTW 630 AM and KTW 96.5 FM
September 16th program, John Jacob assesses the current events in the world and what it means to us as Christians. Is preparedness about selfish preservation, or is it for a higher purpose and seeing trouble in the world and our nation as an opportunity?

CORRECTION: At the time of recording, Britain's PM Theresa May had declined to raise the terror level after the train bombing. The British government has since raised the terror threat level to 'Critical'.


LBS Network: KTW - 630 AM and 96.5 FM Saturdays 9:00am
---
Jim Whites Saturday Radio Program

On today's broadcast of Critical Disclosure, we briefly review the recent hurricanes and earthquakes and tie it in to the predictions of our guest of the previous 2 weeks. Then, we explore vaccines and the increasing amount of information that is coming to light about their harmful nature. Also, we discuss the opioid epidemic and its effects on American manufacturing, and much more this week on Critical Disclosure.

KTW 630 AM and KTW 96.5 FM Saturdays at 8:30am


JOHN LOEFFLER'S STEEL ON STEEL - The Alternative News Radio on Sundays at Noon and on KTW 630 AM and KTW 96.5 FM.

09/23/2017 Nukes, Outrage, Hacking, and AI

:

A Spokane, Washington area school suffered a school shooting recently where one student died and a few were injured. In this week's boralogue, we play comments from Spokane County Sheriff, Ozzie Knezovich, about how society has grown to glorify violence. John digs deeper and looks at the erosion of morals in education that has contributed to society's embrace of violence. Plus, a hearty thank you for your overwhelmingly generous support of Pastor X.

We shine a spotlight on Iran this week as President Trump is looking to scrap the ill-conceived Iran Deal. Bob Feferman (www.UnitedAgainstNuclearIran.com), Outreach Coordinator with the group United Against Nuclear Iran examines Iran's government system, its plan to export Islamic revolution, and the country's nuclear program.

The outrage du jour against anyone not adhering to political correctness happened in Oregon recently. Andy Ngo (www.pdx.edu), Political Science graduate student at Portland State University, discusses the anger on his campus after a professor dared to write a peer-reviewed paper making the case for colonialism.

A massive data breach at Equifax, one of three credit rating bureaus, has exposed the private information of millions of people. Daniel Castro (www.itif.org), Vice President at the Information Technology and Innovation Foundation, looks at the breach and suggests that we should do away with social security numbers as personal identifiers.

The field of artificial Intelligence can be either exciting or frightening, depending on the news of the day. Cris Sheridan (www.aiantichrist.blogspot.com), Financial Analyst and AI blogger, reviews the background of AI, advances made in the field, and how surveillance using AI could be dangerous in the wrong hands.

John's quote of the week:

"Both Democrats and Republicans used to have a common view not only of the common morality, but also the legal systems that reflected that morality, and a common idea of the value of the history of this country. But that would all change."
---
<![if !supportEmptyParas]> <![endif]>IMPORTANT NOTE: John has lost one of his sponsors due to sudden unemployment. We need a new family to step forward as a participating sponsor to keep John on the air. Email ACN@ACN.cc and tell us the monthly amount you can invest in freedom by helping to sponsor John.
<![if !supportEmptyParas]> <![endif]>Steel on Steel is made possible and sponsored by
Eric Katzer of Westcoast Window Cleaning of Spokane. Phone 509 325 9484.
---
---
ACN announces the program "Hear It Again". The purpose is to hear again some of the great Bible teaching radio programs of the 40s and 50s. The series is now presenting historic programs of the Old Fashioned Revival Hour. "Hear It Again" is being aired Sundays at 10pm.
The story of the Old Fashioned Revival Hour traces the history of religious broadcasting in the United States. For the background and history of this program that featured Dr. Charles E. Fuller, click on the FULL STORY.
---
LISTEN TO ACN AND LBS NETWORKS ON ANY REGULAR TELEPHONE
Dial 1 605 477 4336 - Press 1. on your phone for ACN or 2. for LBS.
To change from one network to the other, press * and 1. for ACN and * 2. for LBS. Most cell phone, cable TV phones, and most local phone companies provide unlimited long distance.
---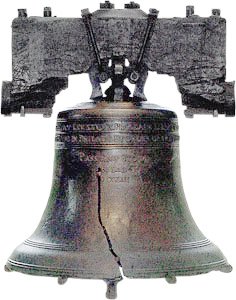 Mity Mike says, "KTAC is now an affiliate of th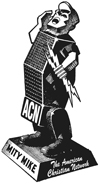 e
Liberty Broadcasting System".
ACN - Its All You Need