Instructions On How To Download The ACN and LBS Networks Apps For Listening On Your iPhone and iPad And Other Makes Of Cell Phones And Tablets.
First, find the blue icon that is labeled APP STORE.
Click on it and in the upper right hand corner on an iPad, you will see a box that is labeled SEARCH.
Type in ACN and press Enter on your keyboard. All lot of junk will show up.
At the top of the page, in blue, you will see iPad Only, Any Price, All Categories and so on. Click on iPad Only. There will be a drop down menu which says iPad Only and iPhone Only. Touch iPhone Only.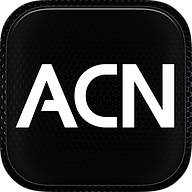 Now you will see another set of icons. Look for a black box with the white letters, ACN. Click on GET and then INSTALL.
The black and white icon pictured to the left should then be on your screen along with your other icons on your iPad. Touch the ACN icon and you will see a blue arrow. Touch the arrow and the ACN Network audio should begin. Now, go back to the App Store. This time type in LBS.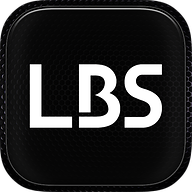 As before, touch iPad Only in the upper left hand corner and touch iPhone Only. You will see the same black icon with white LBS letters. Click on GET and INSTALL.
Your iPhone is similar except your Search button is on the bottom line. Then in the Search box at the top of the screen type in ACN. The ACN app should appear and simply touch GET and INSTALL. Then go back and type in LBS and follow the same steps.
Next step is to see how to listen to both the ACN and LBS networks on your computer.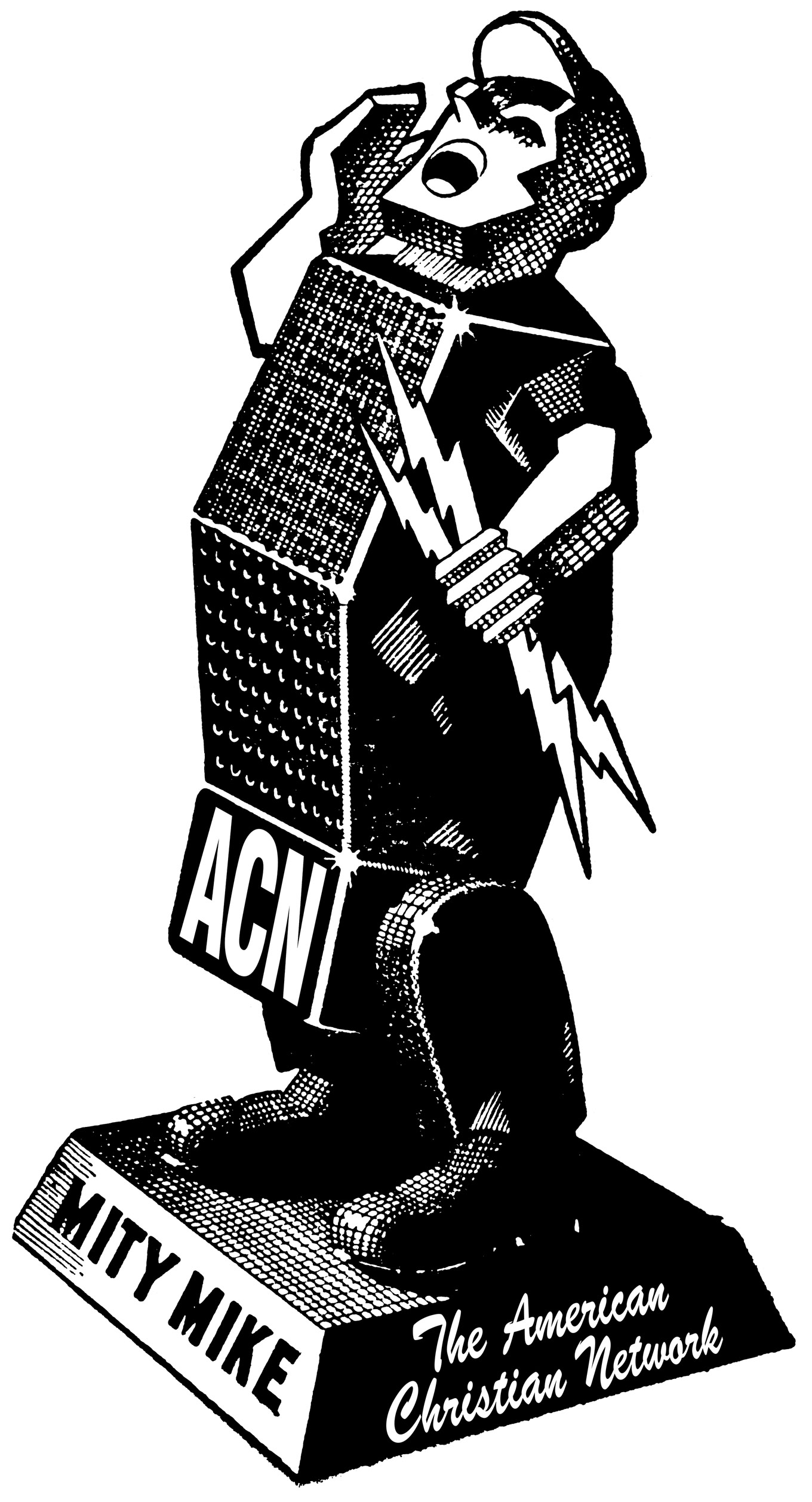 Click on the ACN mascot microphone to the right, Mity Mike, and you will see the instructions on how to listen on your computer.
If you have any problems, we are here to assist you.
While we have used the iPhone and iPad examples, other cell phones and tablets have App type stores such as MarketPlace. The process should be similar.
Email us with any questions or for assistance. ACN@acn.cc .